December, 2018
Heart Research Laboratory is Looking for Full-time PhD. and MSc. Students for our TÜBİTAK Funded Project. Please go to our project site for details.
November, 2018
Önder's paper, "Evaluation of multivariate adaptive non-parametric reduced-order model for solving the inverse electrocardiography problem: a simulation study," (DOI: 10.1007/s11517-018-1934-9) has been accepted for publication in Medical & Biological Engineering & Computing, and is now available online. 
September, 2018
Taha and Önder presented their research at the 2018 Computing in Cardiology Conference, Maastricht, the Netherlands.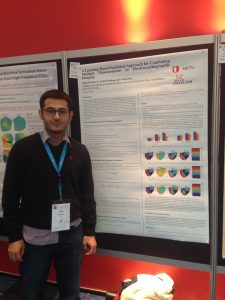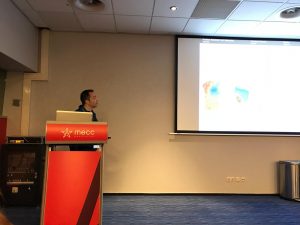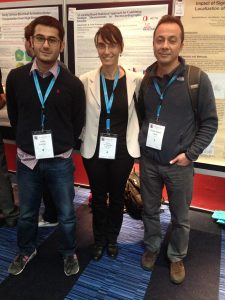 Congratulations to Taha and Önder on their successful thesis defenses!
Taha Erenler will defend his MSc. thesis on September 6, Thursday, at 10:30, in D-115.
Thesis title: "Comparison of ML and MAP Parameter Estimation Techniques for the Solution of Inverse Electrocardiography Problem."
Önder Nazım Onak will defend his PhD thesis on September 6, Thursday, at 13:30, at the Institute of Applied Mathematics, Hayri Korezlioglu Seminar Room.
Thesis title: "Adaptive Multivariate Solution Schemes for Inverse ECG Problem."
July, 2018
Our project, "Application of Bayesian Estimation Methods to Electrocardiographic Imaging: Prior Model Selection and Reduction of Noise Effects," is awarded with a TUBITAK-1001 research grant. This will be a 30-month project, with support for MSc and PhD students.
June, 2018
GradSTAR, METU-EEE Graduate Research Workshop, now accepts abstract submissions. Deadlines:
Abstract Submission (max 300 words): July 6
Poster Submission: August 1
Taha and Önder's abstracts have been accepted for presentation at Computing in Cardiology, 23-26 September, 2018, in Maastricht, the Netherlands.
Erdem has presented part of his MSc thesis research at the 13th Annual IEEE International Symposium on Medical Measurements & Applications, in Rome, Italy.
May, 2018
Erdem and Önder have presented their research at the 26th Signal Processing and Communications Applications Conference (Sinyal İşleme ve İletişim Uygulamaları (SİU) Kurultayı), in İzmir, Türkiye.
---
Posted by heart research laboratory on 04.07.2018 under
MY CORNER